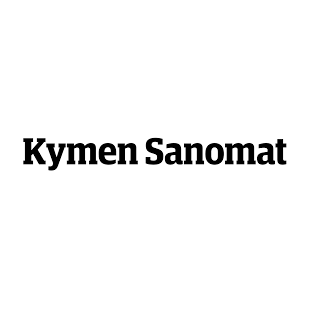 Kymen Sanomat
Kymen Sanomat is a local newspaper, which is issued seven times a week. The newspaper is published by Kaakon Viestintä Oy.
Kymen Sanomat's customer service is situated at the 2nd floor of Pasaati. Customer service is open Tue–Fri at 9 am – 12 pm.  The customer service phone number (05 2100 5500) is available Mon–Fri at 8 am – 4 pm.
Kymen Sanomat's Kotka office is situated at the 4th floor of Pasaati.
OPEN
Tue–Fri 9–12
LOCATION
Pasaati 2. floor
PHONE
05 2100 5500
EMAIL
asiakaspalvelu@kymensanomat.fi
WWW
https://kymensanomat.fi/