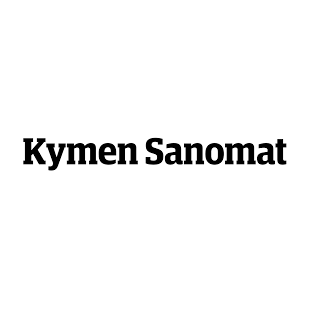 Kymen Sanomat
Kymen Sanomat is a local newspaper, which is issued seven times a week. The newspaper is published by Kaakon Viestintä Oy.
Kymen Sanomat's customer service and Kotka office is situated at the 4th floor of Pasaati. Access to the office is from the 1st floor of the shopping center.
Custom service is open Tue–Thu 9–12.  The customer service phone number (05 2100 5500) is available Mon–Fri at 8–16.
OPEN
Tue–Thu 9–12
LOCATION
Pasaati 4. floor
PHONE
05 2100 5500
EMAIL
asiakaspalvelu@kymensanomat.fi
WWW
https://kymensanomat.fi/